Indianapolis Indiana is a city that loves to party! Whether you're celebrating a birthday, bachelor or bachelorette party, prom or graduation, the Indianapolis Limo Bus has got you covered. Call us today to check out our vast selection of luxury vehicles including party buses and limos to fit your needs.
Birthday Parties
If you find the party bus concept appealing seek our party bus Indianapolis service. There is no better way to enjoy your birthday than in our luxurious limo coaches. We offer quality service to our clients by providing all the required amenities. These help to make the birthday party enjoyable. The bus rental for trips is not only ideal for birthdays, but also for many other occasions. That may include wedding, anniversaries, prom parties and more. When you hire our party buses you will look no further as we try our best to meet your requirements.
The limos can be easily hired by logging into our website or through the agency service. There are premier limo versions that are offered at best rates possible to make your ride affordable.
Search Rentals NowSee More Photos
Birthday party buses & limo rentals near me

View Party Bus RentalsSee More Photos & Prices
As far as booking our party bus rental Indianapolis service goes, the process is indeed simple. All you need to do is login to our official site or reach our customer care number. The party buses are offered to customers based on the seating requirement and the type of vehicle you choose from us.
There are many distinct limo coaches and the services can be easily obtained through our agency service. Be it motor coaches, charter buses or shuttle buses, you can avail it based on the capacity of passengers, which may vary from 14, 20, 30 or 50. Choose the most suitable party bus rentals for birthdays from us.
The limo service Indianapolis is worth the experience as you get to choose from the distinct range of limos that are offered for hire. The Hummer Limo, Ford Excursion, Mercedes Benz, BMW, and Lexus are some of the brands of vehicles to choose from.
Our shuttle service makes it ideal to hire when you have a small group of say 2 to 14 passengers. The party bus rentals prices can also be chosen for seeking transport service to the airport through our efficient drivers.
Birthday party bus and limo service prices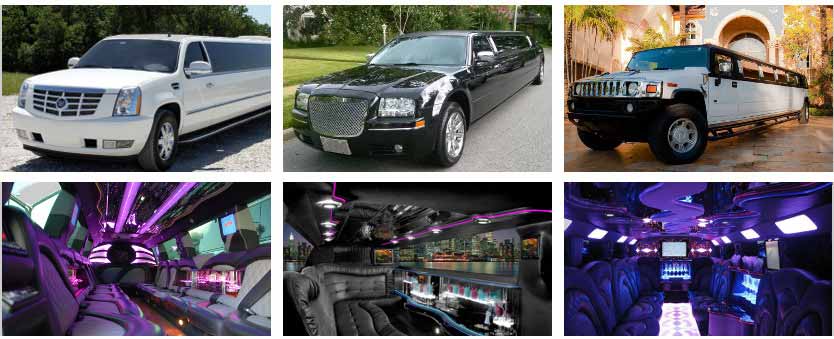 View Limo RentalsSee More Photos & Prices
There is no question of worrying about the prices as our services are quite economical. The discounts offered to make the overall pricing cheaper. There are some best of packages that is offered after considering the passenger capacity, time period, destination, and facilities required. With so many benefits, you will certainly have an experience of a lifetime in our party buses.
Things to do

NCAA Hall of Champions; it is a museum that inspires the collegiate sports.
Victory Field; it is baseball league that serves as a home field for the Indians and also a perfect spot for kids. There are many sports and other activities that make it an ideal family spot.
Indianapolis Motor Speedway: one of the largest racetracks for automobiles in the world.
These are the main attractions of Indianapolis that is worth exploring when you are here. The bus rentals for parties are not restricted to parties alone as we also offer city tours around the region for a group of people.
Why Choose Party Bus Indianapolis Indiana?
If you're looking for the best birthday party bus rental company in Indianapolis Indiana, look no further. We are always prepared to handle any situation that may arise, whether it be a simple mechanical issue or an unexpected guest who wants to join your party! Our vehicles are kept in pristine condition at all times, ensuring your safety and comfort while booking with us. We also offer some of the best prices around, so you can rest assured that you will be able to afford our services without having to worry about going over budget. If you have any questions about our service or would like more information about how we can help make your next event one for the books, please do not hesitate to contact us today!
Perfect Transportation Solutions On You Special Night
You have a lot of questions when it comes to transportation, but the most important question you can ask yourself is "Am I going to take chances with my friends' lives?" You don't want anything bad happening on your special night. You don't want any issues getting back home safely! A good party bus or limo rental company will make sure everyone has a great night and gets home safely without any major problems. They're also going to be there for you if something does go wrong, so you don't have to worry about how things are going in case something happens on the road back from the event or function. We've worked with some of the best companies out there and have found that they take pride in their work and care about each customer's needs as much as possible. When looking into different options, make sure that this is something important because there are many different types of transportation services available today–some better than others depending on what type of event we're talking about (or even just whether it's a special occasion).
Affordable Pricing on Rentals
You don't have to pay an arm and a leg for your next party bus or limo rental in Indianapolis. With our affordable pricing, you can count on us to provide the best service at a price that everyone can afford. Our prices start at $125 per hour, and they are based on group size as well as distance traveled. We also offer special discounts for larger groups, so be sure to contact us if you need more than four people in your vehicle! Our rates increase according to the season and special events taking place throughout the year (like Sturgis Rally). Other factors that affect pricing include time of day and day of week—you may find it cheaper to rent out a vehicle during non-peak hours (for example: early morning).
Many Bus Rental Options
The size of the bus will depend on the number of people you want to transport. You can choose between a mini bus with 10 or fewer seats, a midi bus with 12-15 seats and an executive coach with 16 or more seats. How many people it can transport is an important factor when choosing your vehicle type. For example: if you're running late for work and need to transfer two kids from daycare to their grandparents house after work before you head home yourself, then obviously getting more than one car isn't going to work well for everyone involved! This means that this particular scenario would be better suited for an executive coach since there are no other passengers besides those five people who need transportation from A-B (or C-D). It might also be helpful if we briefly touched upon what makes each type different from one another so that it makes sense when comparing them against each other! For example: mini buses have only 1 door while midi buses have 2 doors (1 side sliding passenger door on each side).
Perfect Birthday Locations In Indianapolis Indiana
Indianapolis is the capital city of Indiana and one of the most popular tourist destinations in America. The city has several places that are perfect for any birthday party, including: Indianapolis Motor Speedway-Located in Speedway, this is one of the best places to take your kids for their birthday. It's not just a racetrack but also a museum with cars and motorcycles on display, as well as other exhibits related to racing history. Kids will surely have fun here! You can even join them in taking pictures at their photo booth or driving simulators if you want them to feel like they're actually there! Indiana State Museum-The Indiana State Museum is another great location for your kids' party because it features an IMAX theater where they can watch 3D films about science topics like space or dinosaurs—or even better yet (if they allow it), let them try making clay figures based on what they saw while watching those films! Aside from these activities though, there are plenty more things here such as planetarium shows that provide background information about stars and planets found within our galaxy plus virtual reality experiences where visitors could even experience being inside a Tyrannosaurus Rex's mouth instead of just seeing one outside through glass walls.
What Are Birthday Party Buses?
A birthday party bus is the perfect option for your child's special day. Your kids will be thrilled with their own luxury vehicle and you'll love having the freedom to hit all of their favorite spots in style. A limo bus rental is an excellent choice when you're planning a birthday party for your kids or teens!
Limo Service Will Make Your Birthday Night Great
It's your birthday, and you want to celebrate. You may have heard some stories about drunk driving accidents or other terrible things that can happen when people are out on the road in their cars. If you're planning on having a good time with your friends and family, why would you risk getting arrested or hurting yourself in an accident? Using one of our limo services will give everyone involved peace of mind knowing they will get there safely without worrying about where they parked their own car or how much alcohol they consumed before driving home alone.
Which Bus Rental Is Right For My Group?
To help you decide which type of bus rental is right for you, we have put together some pros and cons of each. Party Bus: Ideal for groups between 8-15 people. Also good if you are a couple or family who wants to be able to relax and enjoy yourselves without having to worry about driving home afterward. Limo: Perfect for smaller groups or corporate events where everyone will be riding together in style! Charter Bus: This is a great option if there are many people in your group that would like to travel together but they don't want everything else that comes along with renting multiple party buses/limos/charters (i.e., the cost). It's also great for longer distance travels as it provides more room than a standard party bus or limo and has an emergency exit built into the side of the vehicle so that everyone can get off in an emergency situation quickly and safely!
Our Pricing and Rates Explained
Our prices are based on the size of bus you choose and how many hours you plan to rent it. We also need to know how far you plan on driving and what type of fuel your booking requires. The more knowledge we have about your event, the better we can help customize an experience that will make your birthday party or wedding transport memorable.
We know you're probably a little overwhelmed by all the options, but we are here to help. We want your night to be perfect and we will do everything in our power to make sure that it goes off without a hitch. If you have any questions about our rentals or pricing feel free to give us a call or click the chat icon below and one of our representatives will answer any questions you may have!